Order Today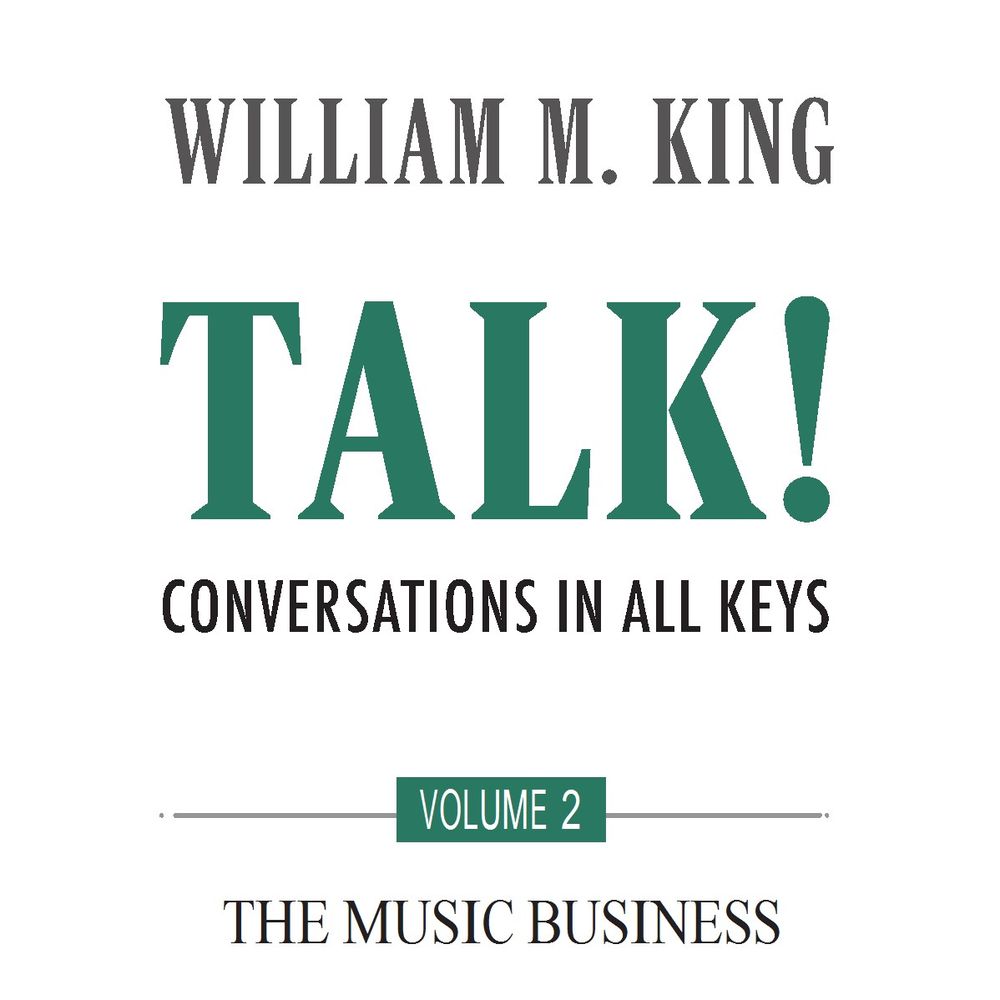 TALK! Vol 2 - The Music Business
Now available
 I am no different than any musician who has picked up an instrument, practiced, crash-landed on stage, and fumbled his way through introductions, negotiations, verbal agreements, contracts, and industry grifters. It wasn't until I sat across the table behind a microphone in front of record label chiefs, promo kings, radio personalities, concert photographers, music journalists, and entrepreneurs I was able to get a sense of what truly bonds us. First the music, then the business. It all starts with a childhood fantasy—a functional microphone, an entry level instrument, a floor-length mirror, a fascination with sound and an artfully packaged recorded document. Art and the business of art have historically occupied two seemingly incongruent planets. I'm expressing this as a "from the ground up" small business musician with no practical training in accounting or contract law other than performing for a fee and paid in cash or check! That's the region most musicians dwell in. These adjacent worlds either collide, co-exist, or work in tempo with one another. It became apparent I had to divide Talk! Conversations in All Keys into two volumes – The Artists and The Music Business after the weight on one complete edition-would surpass the 1000-page mark. What most endears me about these conversations?
We are all music fans, lovers, experts, dreamers, opinionated, and eager to share. That personality behind the microphone owns the same slice of vinyl as the player. That record executive owns most every Ozzy and Mick side. That photographer documents, prints, and shares history. The music journalist records their impressions in real-time. Notes fall from the player's hands and lips, then recycled through the passion and care of others. Talk! Vol.#2 The Business is history is our music history, from the boardroom to the stage! x  
Talk! Conversations in All Keys 
                                       The Artists (Vol.1) 
     The year was 1985, and an unexpected call came from Bob Mackowitz, the voice behind the 6 O'Clock Rock Report at Q -107 FM in Toronto. "Macko" as Bob was known and longtime friend and pal - El Mocambo doorman Reggie Bovaird and I would spend the occasional evening blowing a pipe of fine hashish - listening and talking music. Most times, we'd cross paths when I was playing clubs or just hanging out. Bob was rocking radio, Reggie was keeping the peace, and I was taking whatever gig paid the bills. 
That spring, Macko calls and asks if I'd be interested in hosting Q-Jazz the station's Sunday morning concession to playing jazz. Rather than hesitate, I arrived for an audition. Tape rolled, and I stammered my way through a self-prepared script, and with a few edits, an acceptable recorded demo followed. A day later, station boss Gary Slaight hired me. 
There was no fast-track introduction to the world I was about to enter. As of today, that world has now circled the sun a good thirty-five times and not all of those years occupied with an on-air presence but a good many journalistic situations offering me access to the artists, industry, and components that have built, shaped and continue to support the Canadian music industry - which brings me to Talk! Conversations in All Keys.
Order today
TALK! A Conversation in all Keys. Vol 1 (HARD COPY)
"Bill King, a columnist for FYI Music News, an accomplished photographer, radio host (Toronto's JazzFm, Newstalk and CIUT 89.5), music producer, composer, recording artist and jazz pianist whose 50-plus year career includes working as the musical director for Janis Joplin, Linda Ronstadt and The Pointer Sisters, received his shipment of his latest book, Talk! Conversations In All Keys, just as Toronto was going into lockdown over the COVID-19 pandemic. Ed Note: I've got mine. Short Interviews. Ideal Bathroom Read. "
"I would love this book even if I weren't in it. I have known many of those included for a lot of years, but am learning things I did not know from reading these interviews. Bill King is a terrific interviewer. He makes you feel as comfortable as a big plate of meatloaf, mashed potatoes, and gravy does, and as forthcoming as a bottle of tequila. Highly recommended. "
"Bill King represents one of Indiana's most precious gifts to the world of music. Accomplished and renowned in so many disciplines, Bill is a true polymath: composer, arranger, producer, festival director, radio host, and now published author with Talk! Conversations in All Keys. Talk! accomplishes a rare feat - extracting and revealing fascinating details about artists while not injecting the interviewer too deeply into the story. Bill's questions bespeak a deep understanding of both popular music and the people who have created it. The diversity of subjects - from Ian Tyson to Bif Naked to Carol Welsman - is invigorating, and we can only hope for a sequel sooner than later. Intelligent, insightful conversations from an accomplished interviewer and generous musical spirit"
— Kevin Wynne